November Wish List!
Recently I've been preparing early for Christmas/procrastinating from doing work, by browsing around online for various presents for people. I have a number of go-to websites that I rely on when it comes to looking for presents - my favourite one at the moment is Notonthehighstreet.com and I've found a few things on it that I would like for myself...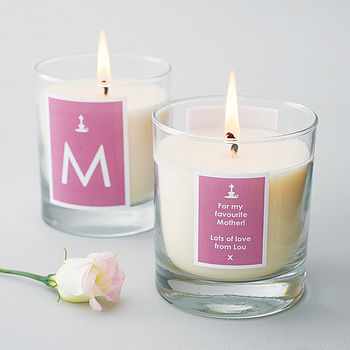 Firstly, what better way to enjoy the upcoming colder weather and darker days than by curling up in bed, lighting a nicely scented candle and reading a good book whilst sipping on some tea. Notonthehighstreet has some beautiful, eco-friendly candles from Kisses and Creations that you can personalise to suit each individual person buying them. Not only can you choose between a number of different fragrances [Vanilla, Very Berry, Strawberries and Cream, and Cinnamon Cake are my personal favourites], but you can also choose the colour of the label, the letter and icon on the front of the label, and finally, a personal message. I can think of nothing better to decorate my bedside table.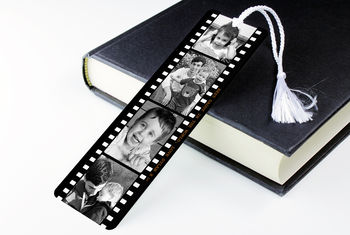 Another item that I'd love to have on my bedside table, is this personalised photo film reel book mark from We Love To Create for only £7.99. I can think of nothing better to mark the pages of my books with, than some of my favourite people and pictures. Not only is this a special, sentimental present that's great for literary lovers, but it is also very stylish and unique.
Recently I've been baking a lot [mostly pumpkin pie flavoured things] and because our fridge is so small, having a cake in there takes up pretty much all of the space which is slightly annoying. What I really need is a cake tin that will keep my cake fresh, but will also look pretty on our kitchen counter. What's better than this Personalised Cake Tin from Jonny's Sister?
Although its slightly more pricey [£39.75], its made of enamel with a seal around the rim so your cakes won't become stale and you can choose the font style and colour, as well as what the cake tin actually says. What better present to give an avid baker?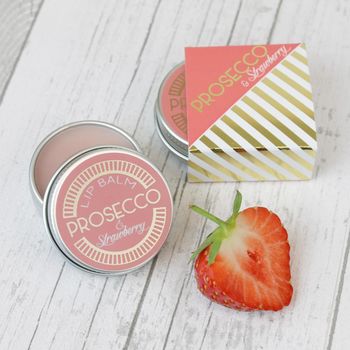 Lastly, anyone who knows me knows that I am addicted to lip balm. So if I see a lip balm that has a nice sounding flavour, I'll automatically want it. This Prosecco and Strawberry Lip Balm from Hearth & Heritage is just the kind of lip balm that I would love. Not only do I love the smell, taste and colour of strawberries, but I'm also a massive fan of prosecco. A lip balm that encompasses both of those things will obviously be amazing. Also, this lip balm is eco-friendly and naturally flavoured so its great for those who worry about what goes on/in their bodies. If anyone else is like me and is already looking ahead to Christmas, this would be a great stocking-filler for a friend/relative/significant other. They also have Chocolate and Whisky as well and Gin and Tonic, so there are lip balms to appeal to everyone's different alcohol preferences! http://www.notonthehighstreet.com/hearthandheritage/product/prosecco-and-strawberry-lip-balm-gift