Top 10 Things to do in New York City!
I've finally been to one of the places that I've always wanted to visit! New York City!
As such, I've decided to compile a list of Top 10 Things to do there to give anyone that's planning on visiting New York, an idea of places to go.
1) Walk around Chinatown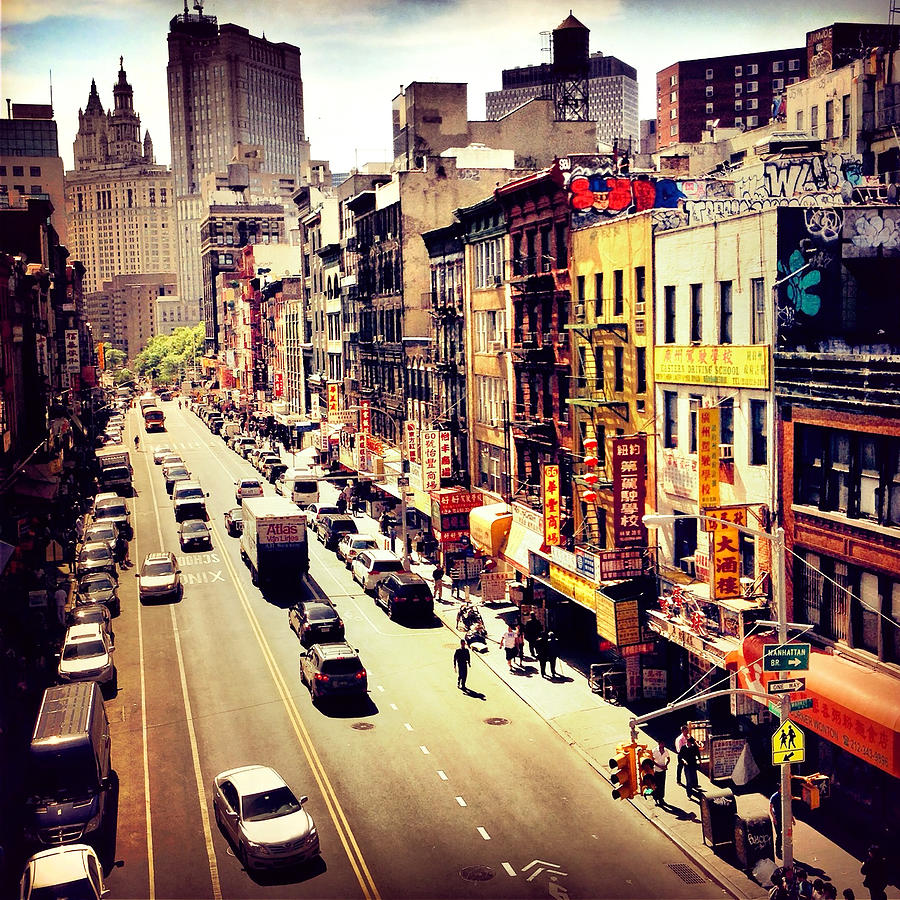 When I was in New York, we stayed in an Airbnb in Chinatown. As long as you enjoy food, culture, shopping and history, you're bound to find something to do here. You can browse around the street markets or shops, or pop into a little restaurant to get authentic, cheap and delicious food. Dim sum, anyone? It's so exciting to walk around all the little side streets, packed with people and stalls and bright colours and intense smells. It will make you completely forget that you're actually in New York for a second. You'll think that you've somehow managed to jump all the way over to Asia.
2) Walk around Little Italy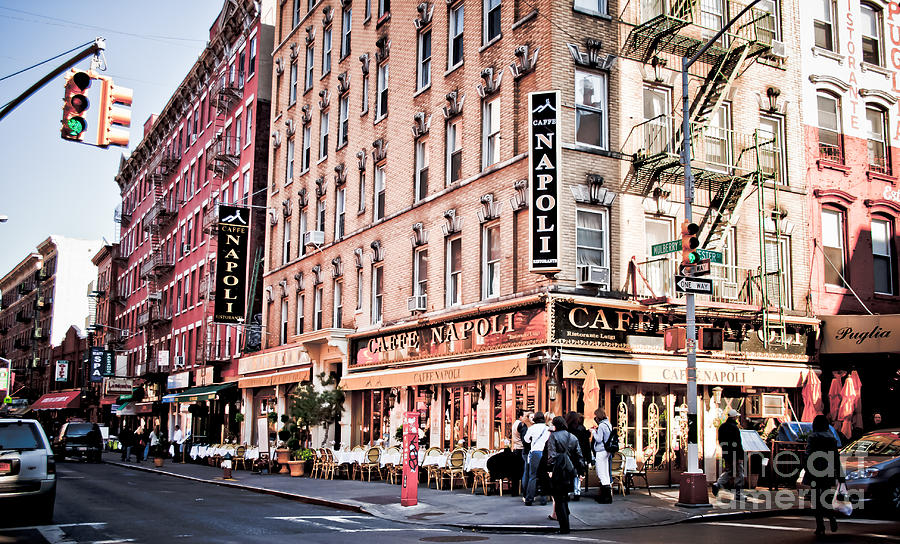 Located right next to Chinatown, Little Italy is a gorgeous area. For anyone who enjoys good Italian food, this is clearly the place to come for that. For me, Little Italy was one of my favourite areas. Whenever I looked around and saw all the buildings and people and cars, it just made me so excited and happy because it just looked so much like... New York. When you picture New York in your head and you think of all the cool little cafes, and all the stylish people walking around, and all the apartments that you can imagine Joey, Monica, Chandler, Rachel, Phoebe and Ross living in, that's exactly what Little Italy was like. It was also so close to my new two places to visit...
3) Visit Housing Works Bookstore Cafe
This quaint bookstore/cafe is a great place to come and relax and find great books, music and films for great prices. I managed to get a copy of The Bloody Chamber for $1! If you're a book lover, you should definitely come check out this place. With the winding stairs up to the different levels, and the ladders running around all the rows of books, you'll feel like Belle from Beauty and the Beast after the Beast gifted her his library.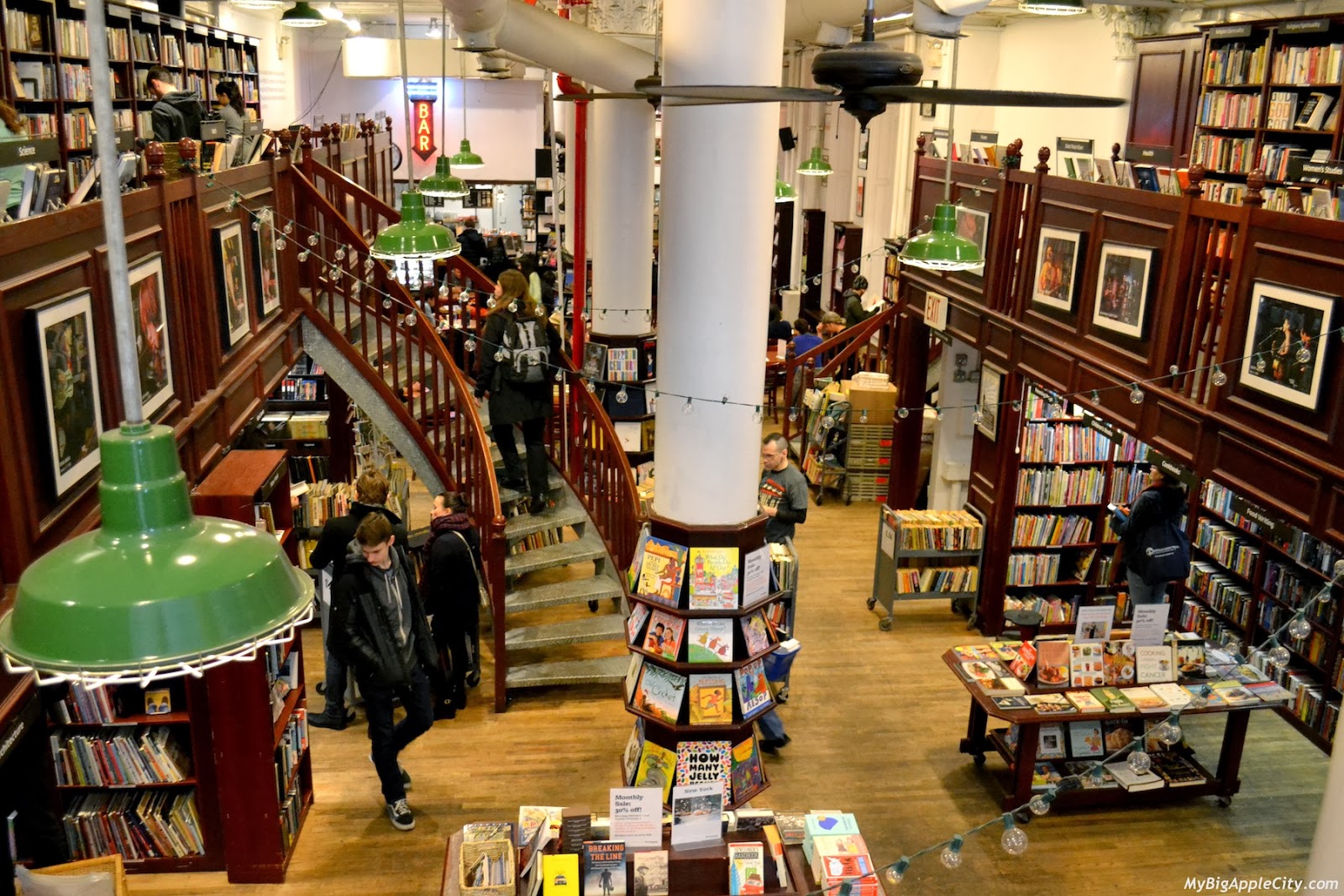 There's pictures all around the shop of different singers or authors performing or doing signing/readings, so if you're lucky, you might be able to come on a day when someone is doing an event! Apparently you can also rent out the place for weddings, so... I know where I want my wedding taking place!
4) Visit McNally Jackson Books
Another bookstore! You can probably tell that I'm really into wandering around bookstores, right? I just find it so relaxing and there's nothing better than finding a really good book. Especially if you can couple this with a good slice of cake and a cup of tea. This place is only a few streets away from Housing Works, but it has a completely different vibe. This place has a much more modern, polished feeling and look than Housing Works. It would probably be described as the kind of place that "hipsters" or people who want other people to think that they're hipsters would come. But I loved it. Its hard to pick which one I liked best. All I know, is that if I lived in New York I would be going to both these bookstores every weekend.
5) Go to the Williamsburg Mini Mall
I loved this place. It had so many different cool little shops in it: a homemade soap shop, a bookstore, a vintage shop, a candy store... Even though it isn't very big, you could spend ages here browsing around all the different little shops. Even though it seems really grungy and down to earth, it is pretty expensive.. I saw so many nice clothes that I wanted to buy but hadn't really factored the kind of prices they were advertising into my budget for the trip... But if you're willing to spend a little, then you should definitely check this place out! Even if you don't have a lot of extra pocket money to spend, its still cool just walking around and window shopping.
6) Walk across Williamsburg Bridge
Brooklyn bridge is normally the bridge people talk about when they talk about New York, but the views from this bridge are amazing. Looking downtown you can see the Brooklyn bridge, and looking uptown you can see all of midtown including all the sky scrapers and high lines. It really is amazing. Its also a good way to get in a bit of exercise because its a long way the whole way across! You start in the Williamsburg neighbourhood of Brooklyn and then end up in the Lower East Side of Manhattan. Or vice versa, depending which way you go.
I would seriously reommend it, because its a great way to get practically a whole view of New York.
7) Visit Times Square
This is the ultimate New York City experience. Seeing Times Square. I was so excited when I was there. For the most intense experience, I suggest going at night time because all the bright lights contrast so amazingly with the darkness and it just makes the experience all the more exciting. Although it is incredibly, incredibly busy, I completely thought it was worth it to be able to see such a famous and iconic place. Of course, if you're not the kind of person that likes touristy areas then you'll absolutely hate it. But I personally don't think you can come all the way to New York and not see some of the tourist areas.
8) Visit Central Park
Another major tourist area to visit in New York is Central Park. Although it is a major tourist destination, because it is so big it is so easy to find a more secluded and private spot for you to totally relax in. We spent the entirety of our second day just walking around Central Park. It was so surreal to see this vast expanse of park surrounded by skyscrapers, but it was amazing all the same. It was so relaxing and I could so easily see myself coming here every weekend if I lived there.
9) Visit Brooklyn Flea Markets
Okay, I'm not gonna lie. The next two places I didn't actually go to... but I wanted to! We just didn't get around to going to them. Firstly, the Brooklyn Flea Markets. They're on every weekend and include over 100 flea vendors and 30 food vendors. What a great way to spend a Saturday or Sunday! I would have loved spending a day wandering around all the different stalls but unfortunately I didn't find out it until after I had left. Oh well! Maybe next time!
10) Visit Queens Night Market
Lastly, Queens International Night Market. This is a large, family-friendly, open-air night market in Queens thats open from 6pm to midnight on Saturday's. It features independent vendors selling merchandise, art, and food, and featuring small-scale performances and entertainment. I can't get over how fun this would have been to go to! I was there during the week though so I couldn't go! I bet the atmosphere is incredible though, and it would be a great way to spend a Saturday night.

Well there you go! My Top 10 Things to do in New York! I hope it was helpful and let me know if you're planning on going to any of these places/have been and let me know what you thought of them!